Club dues, race entry frees, and sponsorship donations go mainly toward funding the races we put on. We also use the funds for some social gatherings such as film nights, speaker presentations, volunteer appreciation parties, storage facility rental, and to help our community. The club is a 501(c)3 (non-profit) organization. Our EIN is 47-3752699.
In the early days, the club started collecting dues as seed money to put on the Summer Series. Even then some board members went out of pocket to cover expenses until entry fees came in. As the years went by, we learned and became more efficient. While we try to keep our races as affordable as possible, we did see the need to build a buffer to weather any unexpected expenses. This immediately came in handy as the pandemic of 2020 hit just after we reached our goal. So even though we lost revenue from some cancelled races, the club remains in solid condition financially.
Beyond race and other club related expenses, we use some of our races as community fundraisers. Nearly all of the proceeds from the Camp Holiday Trails 5 miler went to Camp Holiday Trails, a non-profit organization the provides kids with medical needs the opportunity to have a positive camp experience.
Another such event is the CATs Trail Fest where half the net proceeds go to the Miller School Endurance Team, an internationally recognized high school cycling, mountain biking, and distance running program. This is not a one-way benefit. Miller School has opened it's grounds to our race since 2015, and the team has mapped and marked the course, set up aid stations, and swept the course most years.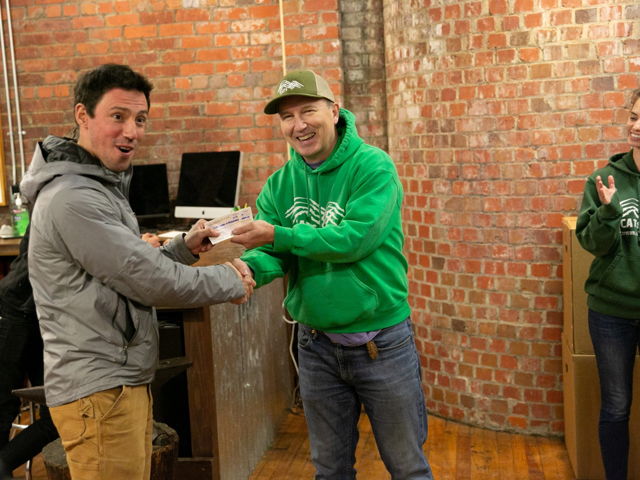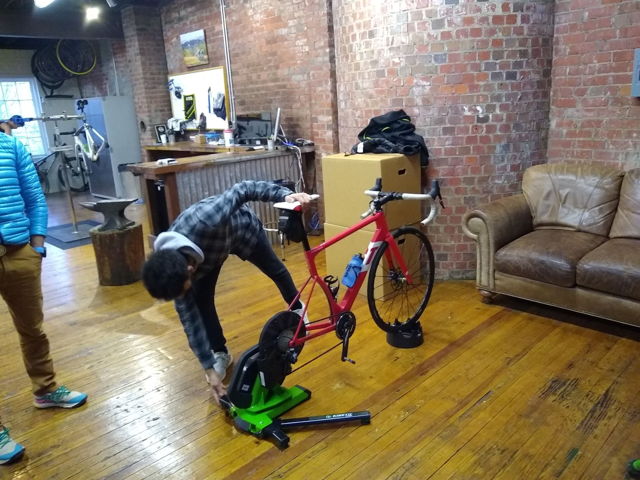 (above) CATs board member Bob Clouston presents a check for $2200 to Andy Guptil, director of the Miller School Endurance Team, from the 2019 CATs Trail Fest. The team used the donation to purchase new indoor bicycle trainers.
(below) CATs board members David Smith, Laura Richardson, Allie Bateman, and Bob Clouston with the Miller School Endurance Team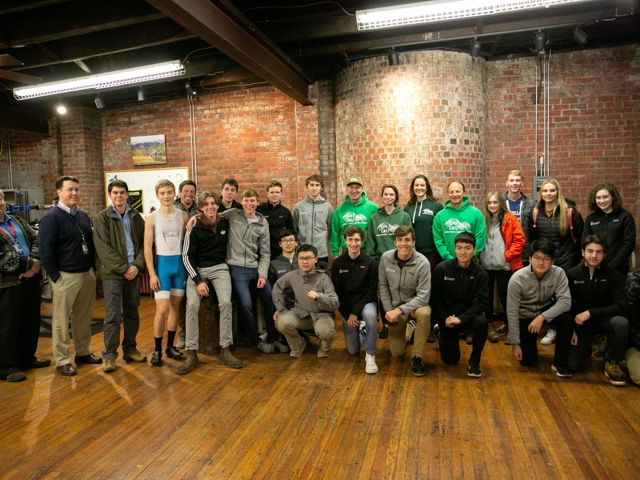 The Blue Ridge Trail Runners took on rebuilding a bridge on the Holiday Lake 50K course. The CATs made a matching donation of $500 for supplies. The project was completed in time for the 2020 race.